J-ShIP Course Overview
Japanese class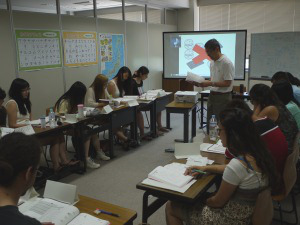 A class consists of approximately 15 students. Students have 2 to 3 lessons per day. They are also assigned with daily homework.
Listen to my story
From 2014 summer J-ShIP, a new project which is called "Listen to my story" has been launched. For this project, the students have to talk to an Osaka University student to receive comment on their essays. Through this project, J-ShIP students will have not only an opportunity to practice speaking Japanese to a native speaker but also to chat with OU students and get to know each other.
Optional Overnight Trip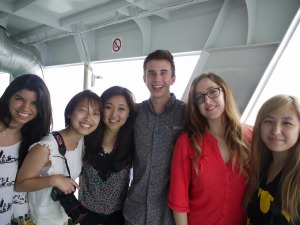 During the program, an optional overnight trip will be organized. The cost depends on the destination; however it usually costs approximately 13,000JPY. During the past program, students went to Hiroshima, Naoshima and Hida-Takayama. Through this trip, you can enjoy the time with your friends whilst enjoying beautiful scenery and learning Japanese history.
Accommodation (Apartment)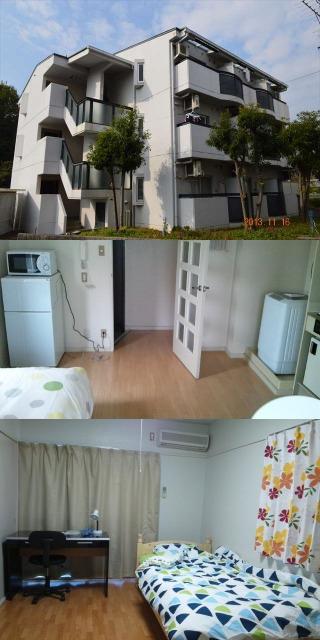 J-ShIP participants will stay at an one-room type apartment within walking distance from Minoh campus. Since housing expense, utilities and internet access fee * are included to the program fee, there is no need for paying for those while you stay here.
What are included
What are NOT included
Sofa bed Curtain
Desk and chair with a light
Refrigerator
Microwave
Washing machine
Sheets and Pillow

Kitchen utensils
Seasoning and condiments
Trash can
Daily necessaries on your own

*Ethernet cable is prepared in each room for the internet connection if there is not Wi-Fi.
Accommodation (Homestay)
We offer home stay option for a few participants with additional charge. Home stay option offers breakfast and dinner. Home stay students are responsible for the transportation fee to / from the campus. We will announce the details during the application period.